Tangerine Sugar Scrub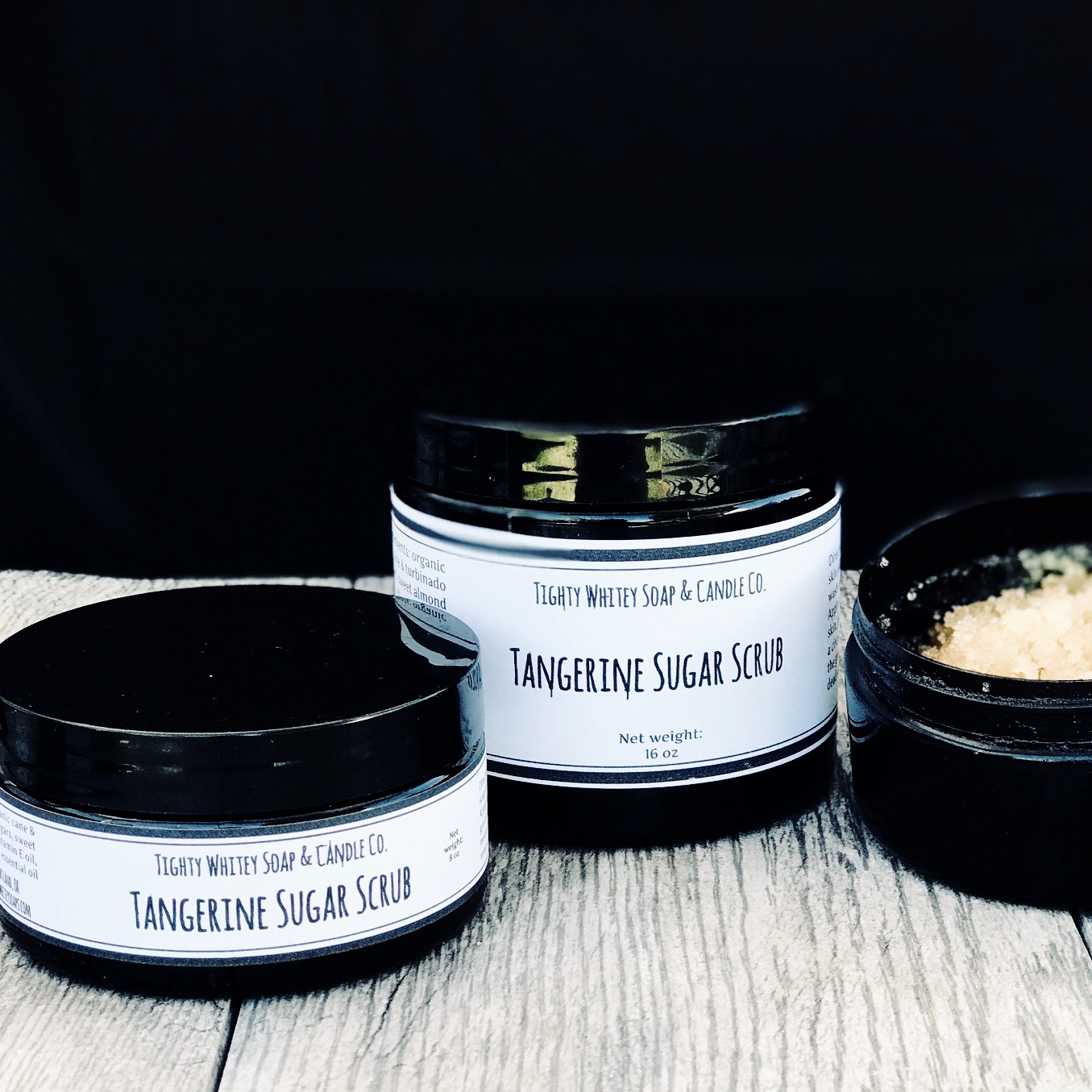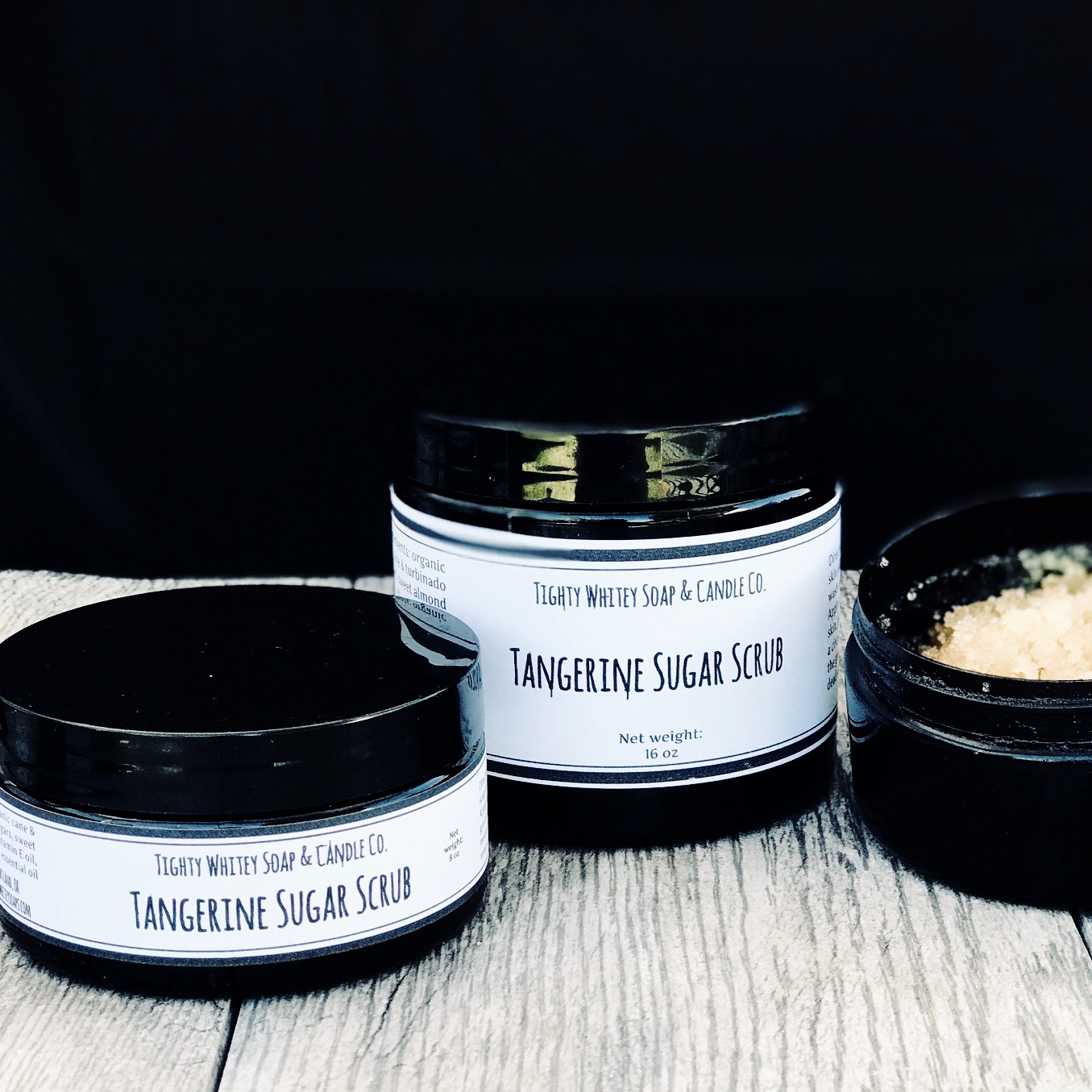 Tangerine Sugar Scrub
Our Tangerine Sugar Scrub - like all of Tighty Whitey's scrubs - helps slough off dead skin cells while introducing moisturizing oils onto your skin. With this sugar scrub in hand, you won't have to use lotion after your bath. It can also help improve blood circulation as you gently massage the grains of sugar on your skin. Keep it by sink to make your hands silky smooth or use it in the shower for a full-body exfoliation. Either way, you can't wrong with our Tangerine Sugar Scrub!

Made with all-natural tangerine essential oils, this scrub has a crisp, invigorating fragrance like fresh oranges that will wake up your skin and leave it feeling like clean and smooth. Tangerine essential oil has the added benefit of tightening and toning the skin while also helping clear acne and prevent breakouts.
Available in two sizes: our 8 oz. and 16 oz. jars. Please use the drop-down menu to select your desired size.
Ingredients: organic cane sugar, turbinado sugar, sweet almond oil, avocado oil Vitamin E oil, tangerine essential oil